HISTORY OF EXCELLENCE IN BATTERIES
Incorporated in 1990, Electric Fuel has produced everything from massive (1.5 ton) fuel cells for electric vehicles, to emergency cellphone batteries weighing less than three ounces.
Electric Fuel activity initiated to develop large format Zinc-Air.
Electric Fuel's EV technology chosen by Deutsche Post for use in electric delivery vans.
Initial public offering of Electric Fuel Corporation on NASDAQ (EFTX).
Launch of EV fleet and regeneration facility for Deutsche Post, Bremen, Germany.
Introduction of water-activated survivor locator lights for aviation and marine life-vests.
Launch of INSTANT POWER™ – batteries and chargers for hand-held devices.
Electric Fuel in the USA becomes sole supplier of Zinc Air batteries to the US Army.
Electric Fuel Corporation changed its name to Arotech Corporation (ARTX). Electric Fuel Ltd. continued as a wholly-owned subsidiary.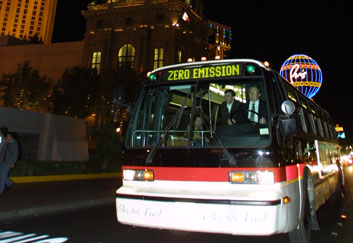 US Department of Transportation demonstrates EFL's Zinc-Air electric passenger bus in Las Vegas and Washington DC.
Arotech ARTX purchases Epsilor, producer of portable power solutions.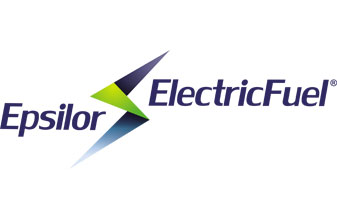 Epsilor and Electric Fuel merge, forming Epsilor-Electric Fuel Ltd, with facilities in Dimona and Beit Shemesh, Israel and Auburn Alabama.
Arotech acquires UEC, South Carolina-based supplier of energy and electricity solutions.